The Ultra Lounge-



Enter the world of the Ultra Lounge DJ, where chic trendiness meets kitschy nostalgia.

Inspired by jet-setting metropolitan partygoers, Ultra Lounge music is an ultra-hip mix of the newest cutting edge and swank Old School music. A place where Sinatra rubs elbows with Thievery Corporation and Shirley Bassey meets Paul Van Dyk.

It is listenable background music with a percussive edge, adding a cool mood of expectation for the night to come. The sound is derived from Electronica, Jazz, Soul, World Beat and Chill House.

This style of music creates a sonic atmosphere conducive to relaxing, drinking, dining and grooving. It's timeless music that both soothes and stimulates.

DJ Craig's favorite Ultra Lounge artists:

Spiral System & Lottie Child
Peter Bjorn and John
Royksopp
Bitter:Sweet
Feist
Camera Obscura
Zimpala
Amy Winehouse
Thievery Corporation
SirAric Gravity

Nikonn
Broadcast
Billy Paul Williams
Paul Van Dyk
Bent
Dennis Edwards
Christophe Goze
Soulcreation
Blue Six
Solomun & Stimming

Frank Sinatra
Dinah Washington
Tom & Joyce
Narcotic Thrust
Wax Tailor
Chris Lake
Sarah Vaughan
Tiesto
Shirley Bassey
Moby

Miss V.S.R.
The Shock of Pleasure
Blue States
Astrud Gilberto
Jem
Club 8
Lemongrass
Dzihan & Kamien
Frou Frou
Morcheeba

Supreme Beings of Leisure
A Fine Frenzy
Ananda Project
The Duke Spirit


Turn your event into an upscale urban happening with Ultra Lounge DJ Craig.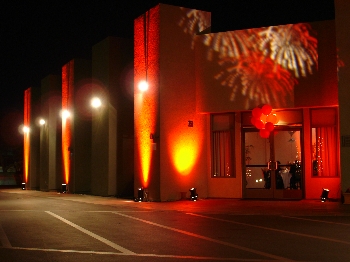 Click here to see more lighting effects!

Give your venue a unique look with the use of special effect lighting. Color washes, spot lights and high-tech club lighting can be added with or without a DJ package.

If you are planning a one of a kind private party, get the right DJ. Craig available to meet by appointment only.

To schedule an appointment with DJ Craig or inquire about date availability, please call 949.362.3535.

DJ Craig.Net is an approved iTunes Affiliate.






Warning:

The use of DJ Craig's sound and lighting may cause spontaneous partying!



The contents of this page are proprietary and exclusive property of DJ Craig. Any unauthorized use or reproduction without express written consent is prohibited.





Copyright © 2007-2022, Creative / DJ Craig / djcraig.net





All rights reserved.



DJ Craig.Net Is Funmusic For Your Party!