Value- What Do DJs Charge?

General DJ Pricing Guidelines Based On 4 Hours Of Performance Time*


0-500.00

This DJ may have less than a few years experience, could still be on the learning curve and is good for less demanding events like birthdays and backyard parties. Many DJs in this price range are not ready to handle more complicated events like weddings. We have designed a quality, affordable DJ package in this price range for casual events.


500.00-1000.00

This DJ is likely to have from 5 to 10 years experience. He uses quality equipment that sounds good and makes announcements like a polished pro. He can play any style of music and can handle more demanding events like weddings or corporate parties. Our Wedding DJ package fits in this price range.


1000.00-1500.00

This DJ probably has over 10 years experience. His equipment is top notch- it looks good and sounds great. This DJs song selection and ability to mix is impeccable. He can read a dance floor with precision and make attention getting announcements without sounding cheesy. This Disc Jockey has probably devoted his life to his craft and does it full time. DJ Craig's premium package is in this range.


1500.00-2500.00

This DJ may include special lighting options. He provides both both sound and visual entertainment. This DJ spends several hours of preproduction planning and set up to create an extraordinary event. We offer many lighting options including ultra bright LEDs- please check out the viewable samples on our lighting page.

For those who want something truly unique, we offer The Matrix System. This is an elevated 42" DJ Touch screen mixer that is viewable from the Dance Floor or anywhere in the room. This eye catching, interactive system allows you to see the DJ load, mix and play music all night long!


2500.00 +

You want the best in lighting and sound to create a fantastic experience for your guests. You may want an array of uplights, pin spots, dance floor lighting and a top of the line sound system and DJ.

For a detailed quote, please contact us with your date, time, location, package and options desired.


Call 949-362-3535 or email djcraig@ djcraig.net


*Pricing descriptions are generalities and as always, there may be exceptions.


---

Our customizable packages meet the needs of any client and event. Each event we perform at is unique. There has never been an event like yours before and will never be another one like it. As in the examples above, prices are based on the expertise, amount of preparation and amount and type of equipment needed.


We specialize in working with clients who place a high priority on the satisfaction of their guests. They know that people will remember the sound and look of their party for years to come. They may want just a basic system or to take advantage of the opportunity to dazzle their guests with something extraordinary.


---


Why Do You Recommend A LIVE Audition?

"Hiring a DJ without an audition is like buying a car without a test drive!"

Sound quality is important. As is the look of the sound system, the lighting and the personality of your DJ. The best way to evaluate this is by a personal consultation.

When we meet with you, we will recommend a package based on your specific needs and preferences, explain our price list in detail and give you an exact quote.

Included as part of your consultation is a

LIVE sound check

with DJ Craig so you can see and hear his digital sound system in person. You will also get a lighting demo, music ideas, references and planning tips.

If you are planning a wedding, you will receive a complimentary copy of DJ Craig's

"9 Easy Ways To Make Your Reception Unique"

.

Once you know the true value of what we offer, you can make a fair comparison of us to any other DJ. Or simply reserve your date with us and enjoy the peace of mind of knowing exactly what to expect.

To check if your date is available and schedule a meeting with Craig, please call 949-362-3535.


---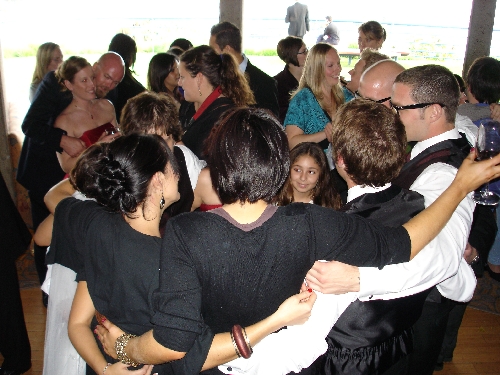 Consider This:


Surveys reveal that AFTER their receptions, 72% of all brides say they would have spent more time choosing their reception entertainment. And almost 100% say they would have spent more of their budget on the entertainment.

* 81% of guests say the thing they remember most about a wedding is the entertainment.

* Entertainment, on the average, is 4% of the cost of the entire reception.

* 39% of Brides say their greatest fear is not having fun at their reception.

* During wedding planning, Brides say their highest priority is their attire, followed by the reception site and caterer. Reception entertainment is among the least of their priorities.

One week after their reception, 78% of Brides say they would have made the entertainment their highest priority!



* 65% of all couples that chose a band to entertain at their wedding, said, if they had it to do over again, they would have chosen a disc jockey.




(Sources include The Knot, The Association for Wedding Professionals International, Bride's Millennium Report: Wedding Love & Money, USA Today, National Bridal Service, Bride's Magazine)




---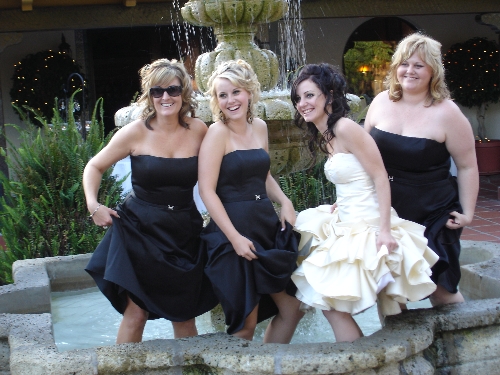 DJ Checklist:

What does your DJ's system sound and look like?

How does he select music and decide what songs are most likely to work well for your party?

What is the best way to organize, plan and coordinate your event?

What is your DJ's "performance style"?

How well does he know the music that is important to you?

Is the DJ a full time professional or or more of a part time hobbyist?

Is he insured for liability?

What kind of equipment does he use?

How much experience does he have at coordinating a event like yours?

How are his communication skills both on and off the mic?

Does he offer a live audition?

Does he bring back up equipment?

Is he charging little but promising a lot?



Knowing these answers is vital. This is why a pre- hiring consultation is so important. And why DJ Craig offers a free LIVE AUDITION at your convenience.




---



Check out DJ Craig's articles on hiring a Disc Jockey:

Simple Test For Hiring A DJ

8 Things Your DJ Doesn't Want You To Know


To schedule an appointment with DJ Craig or inquire about date availability or wedding dj prices, please call 949.362.3535.


---
Helpful Links:
---




The contents of this page are proprietary and exclusive property of DJ Craig. Any unauthorized use or reproduction without express written consent is prohibited.





Copyright © 2007- 2022 Creative / DJ Craig / djcraig.net





All rights reserved.



DJ Craig.Net is Music For Fun People!