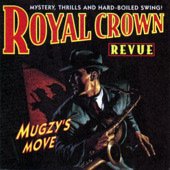 Royal Crown Revue
Traditional Upswing
Traditional Swing music experienced a resurgence in the 90's as well.

Natalie Cole

's release of

"Unforgettable"

, as a duet with her late father Nat, became a smash hit.

Tony Bennett

's long dormant career took off again after his appearance on MTV's "Unplugged" series. The hit movie "Swing Kids" payed homage to the original 1940's Swing Era, featuring music from

Benny Goodman, Louis Prima, Count Basie

and others.
As it reentered the forefront of popular culture, Swing music experienced a surge in popularity among 18 - 40 year olds. Trendy nightclubs began incorporating "Swing Night" into their weekly promotions.

Generation Xers began learning to dance the Lindy, West Coast and East Coast Swing. Long time Swing stalwarts like Hollywood's Derby, experienced a rise in popularity not seen since the 1940's.



Swing Hotspots

The meteoric resurrection of Swing and Swing Rock continues to have wide appeal. Many dance clubs still offer Swing dance lessons and music once a week to both eager newcomers and seasoned veterans.

In Orange County, check out The Atomic Ballroom in Irvine and Newport Beach's Avant Garde Ballroom.


---
Favorite New Wave Swing Songs:

Get the Party Started- Dick Brave & The Backbeats
She's the Most- Dick Brave & The Backbeats
Hey Girl, Hey Boy- Big Sandy
Too Damn Picky- Camaros
Mildred, Won't You Behave?- The Bill Elliot Swing Orchestra
If You Can't Rock Me- Brian Setzer
Jumpin' East Of Java- Brian Setzer
Your True Love- Brian Setzer
Rumpus Room, Honey Moon- Steve Lucky & The Rhumba Bums
Bei Mir Bist Du Schoen- Lee Press-on and the Nails
Mexican Radio- Lee Press-on and the Nails
In the Copa Room- Big Kahuna & Copa Cat Pack
Candy For Breakfast- Swingerhead
The Walkin' Blues- Big Bad Voodoo Daddy
You And Me And The Bottle Makes Three- Big Bad Voodoo Daddy
American Bandstand- Walley's Swing World
Things Are Looking Up- The Lucky Strikes
Jump- Paul Anka
Prince Nez- Squirrel Nut Zippers
Hell- Squirrel Nut Zippers
When I Change Your Mind- Cherry Poppin' Daddies
Ding-Dong Daddy Of The D-Car Line- Cherry Poppin' Daddies
Superspy- Save Ferris
Candy For Breakfast- Swingerhead
Things Are Looking Up- The Lucky Strikes
Hello There / Rock The Joint- Jumpin' Jimes
Rock And Roll All Nite- Jumpin' Jimes
Bust a Move- Richard Cheese
All But Broken- ACME Swing Co.
Heart of Glass- The Puppini Sisters
Detroit Swing City- Alien Fashion Show
Theme From Spiderman- Swing Shift Big Band




---

The contents of this page are proprietary and exclusive property of DJ Craig. Any unauthorized use or reproduction without express written consent is prohibited.


Copyright © 2007-2022, Creative / DJ Craig / djcraig.net

All rights reserved.




DJ Craig.Net Is Music For California weddings and special party events.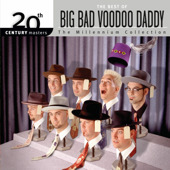 Big Bad Voodoo Daddy